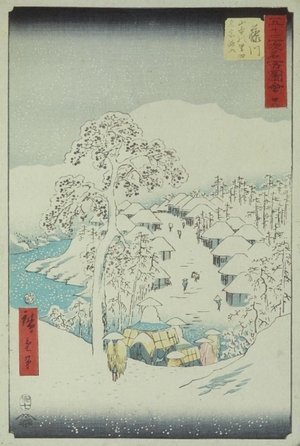 Artist: Utagawa Hiroshige
Title: Hamamatsu
Details: More information...
Source: Art Gallery of Greater Victoria
Browse all 994 prints...
Description:
Foreground is a summit of a slope. A great tree trunk extends up the middle of the image. On the right is a woman carrying a child, & a standing figure. On the left four figures are around a fire with a great smoke column. In the distance on the edge of a flat white plane are shacks & multi-storied buildings.