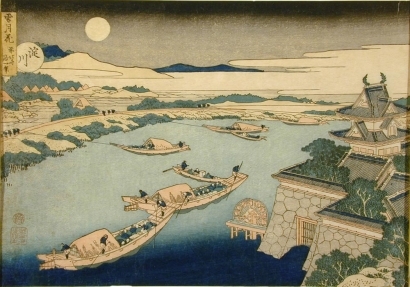 Artist: Katsushika Hokusai
Title: Moonlight on the Yodo River
Details: More information...
Source: Art Gallery of Greater Victoria
Browse all 994 prints...
Description:
This print shows Osakas main river with boats either being poled by boatmen or towed by labourers on shore. Osaka was Japans second major commercial city. The rice merchants of the city served as bankers and financiers for the upper classes. To the right is the Osaka Castle keep, the citys administration centre.