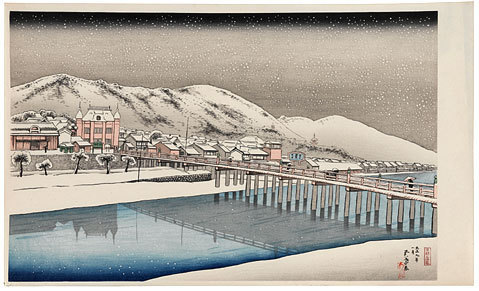 Artist: Hashiguchi Goyo
Title: Great Bridge at Sanjo, Kyoto (Kyoto Sanjo Ohashi)
Date: 1920
Details & Prices: More information...
Source: Scholten Japanese Art
Browse all 854 prints...
Description:
The print title in red vertical cartouche, Kyoto Sanjo Ohashi. Dated and signed, Taisho kyunen ichigatsu Goyo ga (Taisho 9 [1920], 1st month, by Goyo), followed by artist's red rectangular seal, Go, with leaf design (Yo).