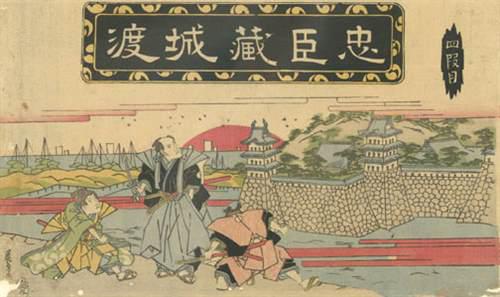 Artist: Keisai Eisen
Title: Chushingura, 47 Ronin
Date: ca. 1830
Details & Prices: More information...
Source: Robyn Buntin of Honolulu
Browse all 4,310 prints...
Description:
Act 4 from the kabuki version of Chushingura, the story of the revenge of the 47 ronin. Refer to our Dictionary. Here a daimyo commits the required suicide for having drawn his sword against a Government official, and his wife goes to a nunnery.