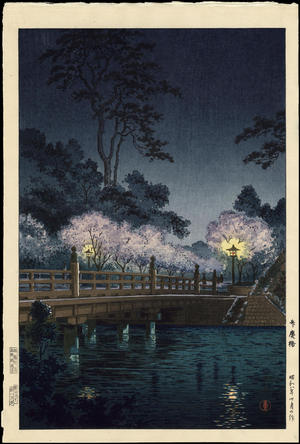 Artist: Tsuchiya Koitsu
Title: Benkei Bridge - 弁慶橋
Date: 1933 strike)
Details & Prices: More information...
Source: Ohmi Gallery
Browse all 2,569 prints...
Description:
Koitsu Raisonne code TK-DH-3. Doi Hangaten offset seal, with printer Yokoi and carver Harada seals in the lower left margin. I have confirmed that Harada only worked for Doi in the post-war period (see the Koitsu Raisonne for details). This item is from my personal collection and is not for sale.