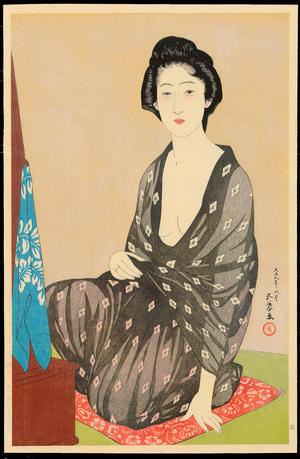 Artist: Hashiguchi Goyo
Title: Summer Kimono (In a Light Garment, a Woman from Naniwa) - 夏衣の女(うすごろも浪花の女)
Date: 1920
Details & Prices: More information...
Source: Ohmi Gallery
Browse all 2,569 prints...
Description:
Edition 66 from a limited edition set of six prints (edition number is on the original canvas album, not the print - see image). Goyo's signature and seal, and original date within the image area at lower right; Publisher seal in right margin and on verso. Canvas album not included.