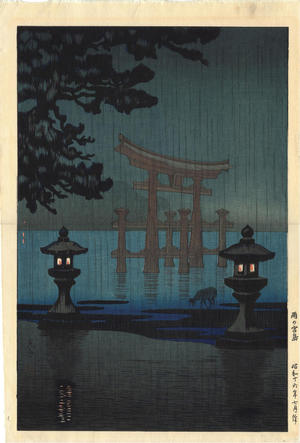 Artist: Tsuchiya Koitsu
Title: Miyajima in the Rain
Date: 1941
Details: More information...
Source: Japanese Art Open Database
Browse all 17,130 prints...
Description:
We suspect that this scene is one of several large-oban format Koitsu works that were published as post-war first editions by Doi Eiichi in the early 1950s. No pre-war Doi Sadaichi strike has ever been observed, and we have confirmed that carver Harada did not work for Doi pre-war.