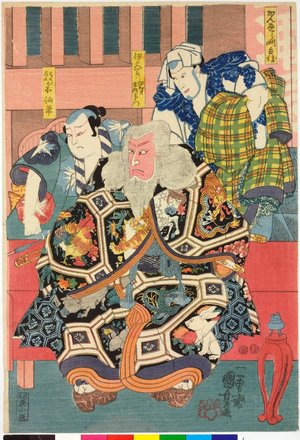 Artist: Utagawa Kuniyoshi
Title: triptych print
Details: More information...
Source: British Museum
Browse all 9,127 prints...
Description:
Woodblock triptych print, oban tate-e. A scene from the kabuki play 'Sukeroku', showing unidentified actors as the courtesan Agemaki (left), Hanakawado Sukeroku, with his leg in the air and holding a pipe between his toes, the courtesan Shiratama (centre), and Ikkyu, seated (right), with various figures in the rear.