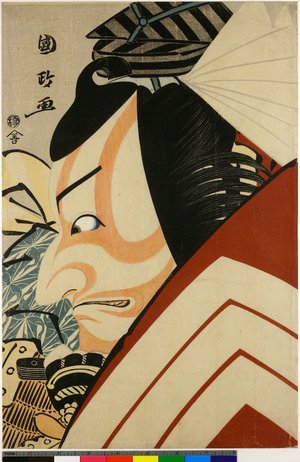 Artist: Utagawa Kunimasa
Date: 1796
Details: More information...
Source: British Museum
Browse all 9,127 prints...
Description:
Colour woodblock print, oban. Profile view of the large head of kabuki actor Ichikawa Ebizo as Usui no Arataro Sadamitsu performing a 'Shibaraku' scene in the play 'Seiwa nidai oyose Genji' by Katsu Hyozo I, (Tsuruya Nanboku IV); performed at the Miyako-za in the 11th month of 1796.