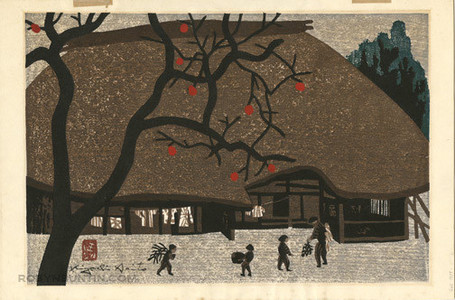 Artist: Asai Kiyoshi
Title: Farmhouse
Date: 1970s
Details & Prices: More information...
Source: Robyn Buntin of Honolulu
Browse all 4,310 prints...
Description:
A very charming country scene of a farming family going about their chores with the thatched roof house in the background. The scene is brightend by the orange-red persimmons on a bare tree in the foreground. Framed with acid-free material and ultraviolet-filtering plexiglas in a japanese style lacquer frame.