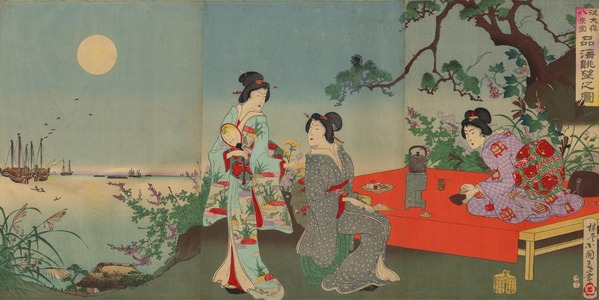 Artist: Kokunimasa, Utagawa
Title: Full-Moon View of Hinkai Sea - 品海眺望之圖
Date: 1893
Details & Prices: More information...
Source: Ohmi Gallery
Browse all 2,569 prints...
Description: This is a genuine Meiji-era triptych mounted to a traditional Japanese scroll. I think the scroll probably dates to the early Showa period. Black Kokunimasa artist signature and red seal at lower right. Print title at upper right.