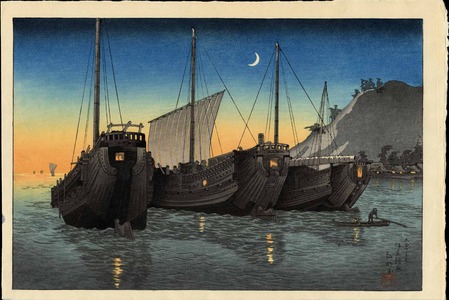 Artist: Watanabe Shotei
Title: Junks in Inatori Bay, Izu
Date: 1926
Details & Prices: More information...
Source: Ohmi Gallery
Browse all 2,569 prints...
Description:
Very rare and stunningly beautiful early evening harbour scene by Shotei -- one of his best landscape scenes and my favourite. This print has been wonderfully preserved - it is in pristine condition. See Shotei.com print number O-7.