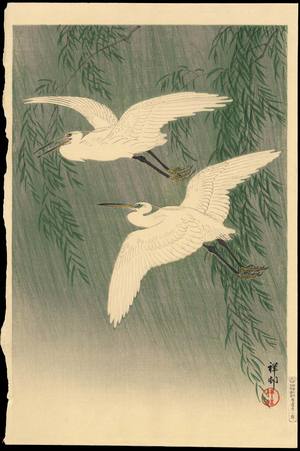 Artist: Shoson Ohara
Title: White Herons and Willow - 柳に白鷺
Date: 1926
Details & Prices: More information...
Source: Ohmi Gallery
Browse all 2,569 prints...
Description:
This is a gorgeous pre-war strike in oban tate-e format by Shoson Ohara. Shoson's black signature and red seal are in the lower right of the image, as is the Watanabe 'D' publisher's seal (used only from 1931-1941).