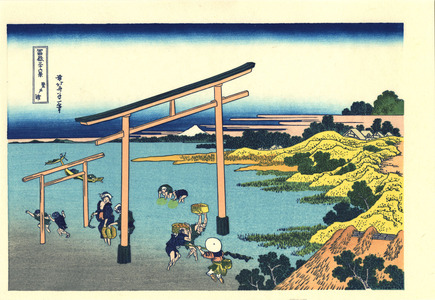 Artist: Katsushika Hokusai
Title: Noboto-ura - 登戸浦
Date: 1823 1965)
Details & Prices: More information...
Source: Ohmi Gallery
Browse all 2,569 prints...
Description:
"Gathering Sea Shells At Nobuto Beach". Production supervised by Takamizawa, and published by Yuyudo. Both Takamizawa and Yuyudo are well-known and respected publishers of genuine Japanese woodblock prints. The two publisher notes shown in the images are not included.