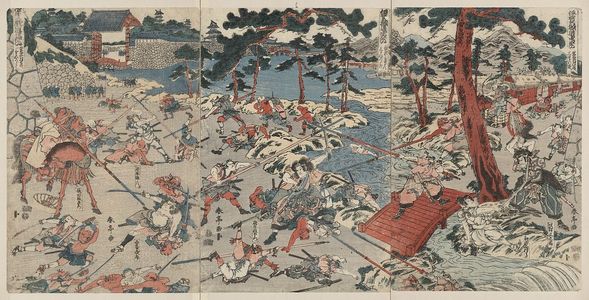 Artist: Katsukawa Shuntei
Title: The Joruri and Kabuki play, "Igagoe dōchū Sugoroku".
Date: [between 1811 and 1815]
Details: More information...
Source: Library of Congress
Browse all 2,648 prints...
Description: Print shows a fight scene from the play Igagoe Dōchū Sugoroku, with Watanabe Shizuma and Araki Mataemon fighting with Kawai Matagorō and many other men armed with pikes or halbreds at Iga Ueno.