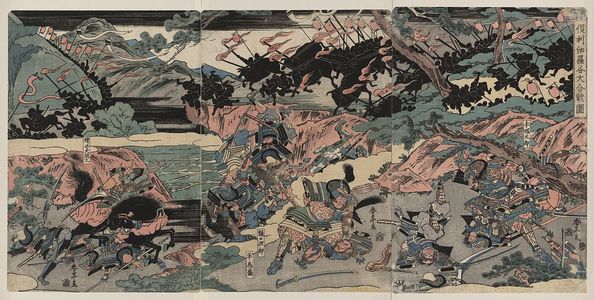 Artist: Katsukawa Shuntei
Title: The great battle at Kurikara Valley.
Date: [181-]
Details: More information...
Source: Library of Congress
Browse all 2,648 prints...
Description:
Print shows the chaos of a surprise night attack by the Minamoto clan against the Taira clan at the Kurikara Pass; using deceit to inflate their numbers and oxen with torches tied to their horns driven into the Taira on the narrow pass, the Minamoto attacked on several fronts and routed the larger Taira forces.