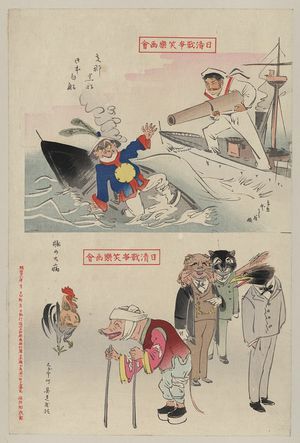 Artist: Kobayashi Kiyochika
Title: Chinese black boat-Japanese white boat and the pig's big wound.
Date: 1895.
Details: More information...
Source: Library of Congress
Browse all 2,648 prints...
Description: Print shows, on top, a Japanese sailor holding a cannon barrel on the deck of a steamship and a small Chinese boat with a man in it, sinking; on bottom, three animals wearing suits, a pig dressed as an elderly Chinese man, and a rooster.