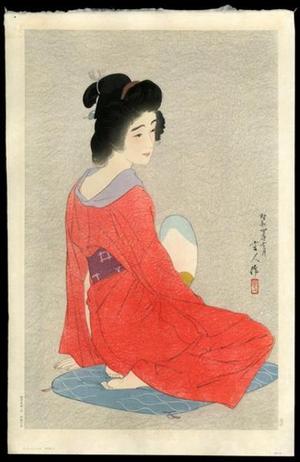 Artist: Torii Kotondo
Title: Nagajuban- Long Undergarment- Variant 1
Date: 1929
Details: More information...
Source: Japanese Art Open Database
Browse all 17,130 prints...
Description:
Artist Torii Kotondo (1900-1976) Title Long Undergarmen(colour variant 1) Edition size: 300 Date Of Work, 1st edition: 1929. This colour variant: 1930s Publisher Kawaguchi Dimensions 18.25 x 11.875. Notes The 4 colour variations were published by Kawaguchi alone. 169.1 in The Female Image.