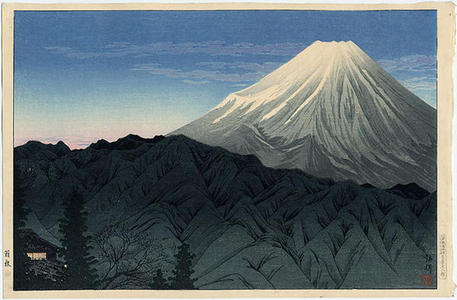 Artist: Shotei Takahashi
Title: Mt Fuji from Hakone — 箱根
Date: 1932
Details: More information...
Source: Japanese Art Open Database
Browse all 17,130 prints...
Description:
Artist Takahashi Hiroaki Title Fuji from Hakone Medium Original Japanese Woodblock Print Series Title Fuji Date 1932 Publisher Watanabe Reference No W-13 Size 10-1/4 x 15-1/2 " Ross: To date I have seen two types of publisher seals on this scene, so I suspect only two editions.