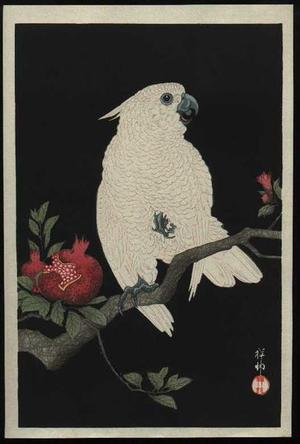 Artist: Shoson Ohara
Title: Parrot and Pomegranate- Cockatoo
Date: Not set
Details: More information...
Source: Japanese Art Open Database
Browse all 17,130 prints...
Description:
Parrot and Pmegranate by Ohara Shoson. Genuine woodblock print. Fine condition. Oban size measures 15.3 x 10.2 inches. Nice blind printing on feathers. Strong ink penetration. Watanabe 7mm seal in corner. Print has never been framed and retains original colors.