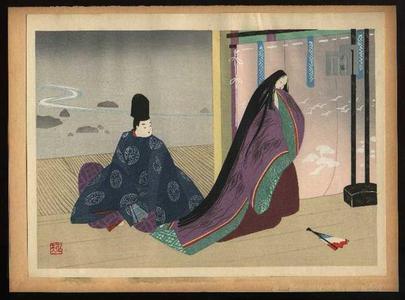 Artist: Masao Ebina
Title: Yugiri
Date: 1950
Details: More information...
Source: Japanese Art Open Database
Browse all 17,130 prints...
Description:
Yugiri from Lady Murasaki's "The Tale of Genji". Original woodblock print by Masao Ebihara circa 1950ish. Very good condition. 9.0 x 12.2 inches. Good ink bleed through. Nice use of gold and silver mica. Artist's seal in lower left of image. Looks like 14 wood blocks used to make this print.