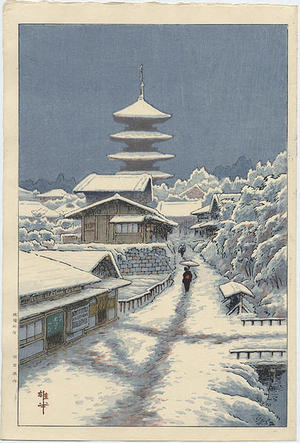 Artist: Ito Yuhan
Title: Tenno-Ji in the Sno
Date: Not set
Details: More information...
Source: Japanese Art Open Database
Browse all 17,130 prints...
Description:
Friday, 1 April 2011 Catalog ID 8282 Artist Yuhan Ito Title Tenno-Ji in the Snow Medium Original Japanese Woodblock Print Series Title Edition First, and only Date c.1930 Publisher Nishinomiya Yosaku Reference No Size 15 -3/4 x 10 -1/2 " Condition Very fine. Notes: Stamped on the reverse, "Made in Japan".