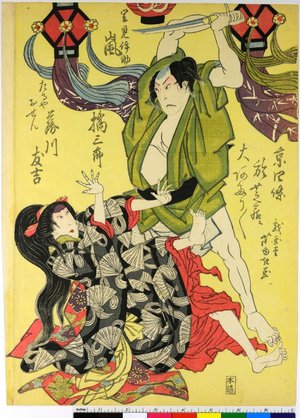 Artist: Gigado Ashiyuki
Date: 1826
Details: More information...
Source: British Museum
Browse all 9,127 prints...
Description:
Colour woodblock print from an album of 104 sheets. The actors Arashi Kitsusaburo II as Satomi Isuke (right) and Fujikawa Tomokichi II as the cooper's daughter O-Sen (left), in the play Mesiaku Kiriko no Akebone, performed in Kyoto in the seventh month, 1826. Signed.