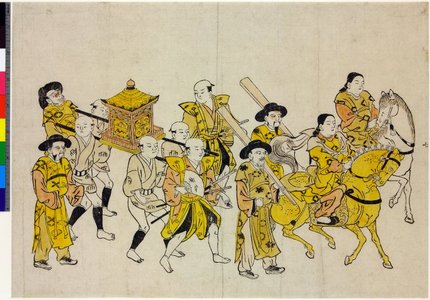 Artist: Okumura Masanobu
Date: 1711
Details: More information...
Source: British Museum
Browse all 9,127 prints...
Description:
Print. Seventh of series of twelve (first two missing). Korean embassy procession: Two men on horses; four Korean men with hats and beards; two Japanese samurais with shaven heads and with swords; four Japanese men carrying alter box. Woodblock on paper with hand-colouring. Inscribed.