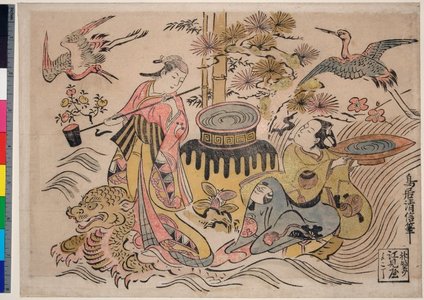 Artist: Torii Kiyonobu II
Date: 1716-1720 (c.)
Details: More information...
Source: British Museum
Browse all 9,127 prints...
Description:
Woodblock print. Two actors imitating shojo (drunken sprites); one holding ladle and riding on huge water-turtle; other holding giant sake-cup; great sake jar between them; mallet motif on kimono; New Year symbols (cranes, bamboo, plum blossom and pine) in background. With hand-colouring and applied metal dust. Signed and marked.