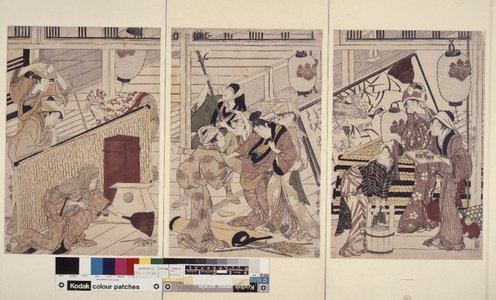 Artist: Kitagawa Utamaro
Title: print / polyptych print
Date: 1797-1799 (circa)
Details: More information...
Source: British Museum
Browse all 9,127 prints...
Description:
Colour woodblock polyptych print. Five sheets. House-cleaning in samurai mansion in preparation for New Year holidays: Women wearing cotton robes over their kimono; on second sheet from left young manservant in process of being given bumps; on second sheet from right women coaxing young retainer to let them do bumps to him; on far-right sheet older samurai being dropped on floor after his turn.