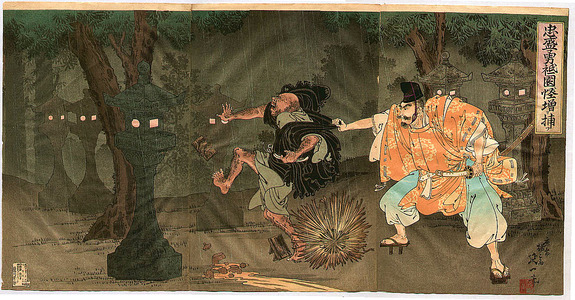 Artist: Watanabe Nobukazu
Title: Oil Thief
Date: 1892.
Details & Prices: Watanabe Nobukazu: Oil Thief - Artelino
Source: artelino - Japanese Prints
Browse all 24,756 prints...
Description: "Tadamori catches the Sinister Monk". Taira no Tadamori investigated the rumor of a monster appearing at Gion temple yard. He hid behind a stone lantern. Here came a being with shiny spiky hair. He attacked the monster. It turned out to be an old temple monk who was pouring oil to the stone lanterns in the temple yard. The fire on his oil lamp illuminated his long straw hat which looked like spiky hair.