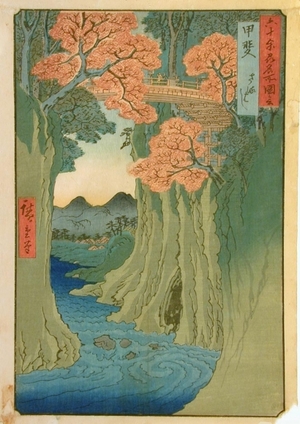 Artist: Utagawa Hiroshige
Title: Monkey Bridge in Kai Province #13
Date: 1853-56
Details: More information...
Source: Art Gallery of Greater Victoria
Browse all 994 prints...
Description: Landscape of a river running between steep high cliffs. Near image top a bridge crosses over. Several figures are on the bridge, three pink blossoming trees are on the cliffs. Between the cliffs in the distance is a low valley where some buildings are visible. Mountains are in the far distance.