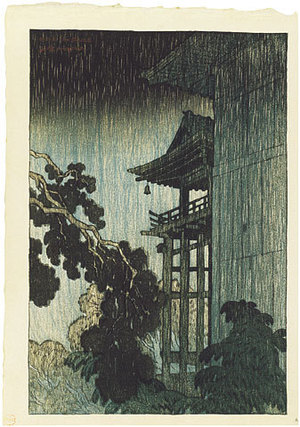 Artist: Ito Shinsui
Title: Eight Views of Omi: Miidera (Omi hakkei no uchi: Miidera)
Date: 1917
Details & Prices: More information...
Source: Scholten Japanese Art
Browse all 854 prints...
Description:
The title at the upper left in red ink, Omi hakkei no uchi Miidera, followed by the date and artist's name, Taisho rokunen shichigatsu Shinsui (Taisho 6 [1917], 7th month, Shinsui). With red circular collector's seal at lower left, bi-bu-ro-te (unidentified).