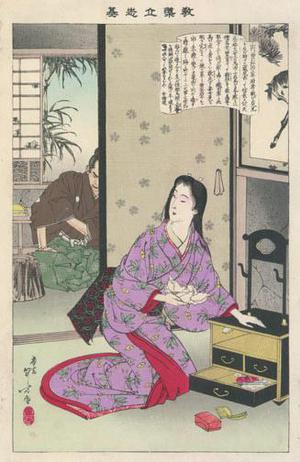 Artist: Mizuno Toshikata
Title: Devoted Wife Chiyo
Date: 1902
Details & Prices: More information...
Source: Robyn Buntin of Honolulu
Browse all 4,310 prints...
Description: The devoted wife of Yamauchi Kazutoyo the first feudal lord of Tosa, from the series Foundations of Morality and Success designed by various artists and published by Matsuki Heikichi. This series was originally published between 1886 and 1890 as newspaper supplements.