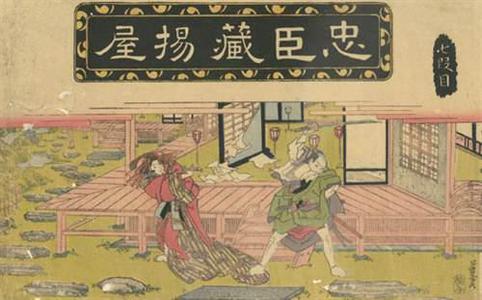 Artist: Keisai Eisen
Title: Chushingura, 47 Ronin
Date: ca. 1830
Details & Prices: More information...
Source: Robyn Buntin of Honolulu
Browse all 4,310 prints...
Description:
Scene 7 of the Kabuki version of Chushingura, the story of the revenge of the 47 Ronin. Refer to our Dictionary. The lordless retainers of the daimyo who was forced to commit suicide have made a vendetta. Here at the Ichiriki teahouse in Gion on the anniversary of the daimyo's death there is intrigue over scroll describing the movements of the target official.