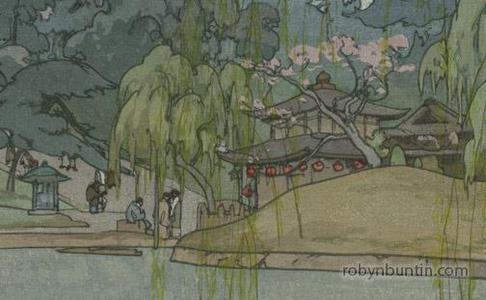 Artist: Yoshida Hiroshi
Title: Sarusawa Pond
Date: Early 20th Century
Details & Prices: More information...
Source: Robyn Buntin of Honolulu
Browse all 4,310 prints...
Description:
A beautiful image of the five-storied pagoda at Sarusawa Pond in Nara. Lovely subtle colors with great water reflections which Yoshida experimented to achieve, earning his reputation as one of the masters of the 20th Century Shin Hanga print movement.