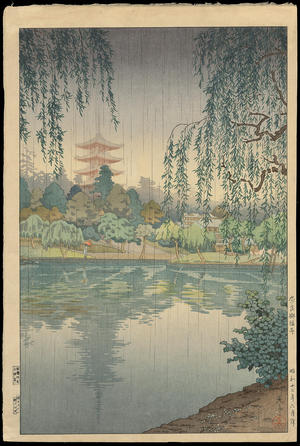 Artist: Tsuchiya Koitsu
Title: Nara Kofukuji Temple - 奈良興福寺
Date: 1937
Details & Prices: More information...
Source: Ohmi Gallery
Browse all 2,569 prints...
Description:
Koitsu Raisonne print code: TK-DH-44. This first edition strike is from the little-known 1930s series entitled "Collection of Views of Japan", published by Doi Sadaichi. This item is from my personal collection and is not for sale.