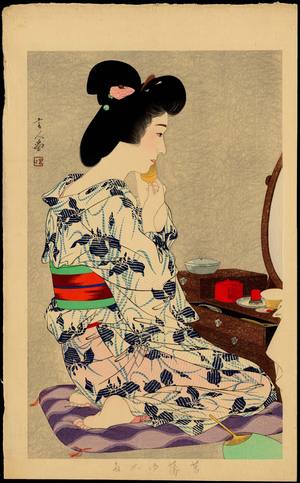 Artist: Torii Kotondo
Title: In a Light Summer Kimono with Irises
Date: 1932
Details & Prices: More information...
Source: Ohmi Gallery
Browse all 2,569 prints...
Description:
Being an Ikeda print, this print is extremely rare. Ikeda prints are far rarer than the Sakai/Kawaguchi strikes. This is a limited-edition print (33/100) from the first and only pre-war edition, as indicated in the verso seal. Sheet size 29.6 x 47.7cm. This item is from my personal collection and is not for sale.