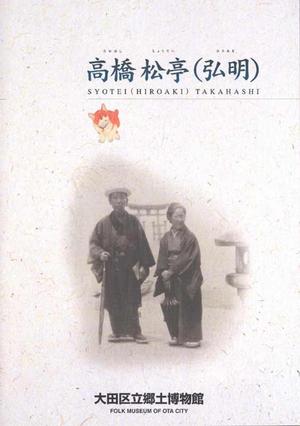 Artist: Watanabe Shotei
Title: Shotei (Takahashi Hiroaki) Catalog - 高橋松亭(弘明)
Date: 2005
Details & Prices: More information...
Source: Ohmi Gallery
Browse all 2,569 prints...
Description:
Presented here is the only comprehensive hard-copy reference available for the prints of Shotei. The Folk Museum of Ota City's "Shotei (Hiroaki) Takahashi" is an 80-page catalog containing many of Shotei's most famous shin hanga woodblock print scenes in vivid colour. It also contains a surprising number of previously unseen and exceedingly rare pre-earthquake woodblock prints published via Watanabe, as well as equally rare watercolour paintings, kuchi-e prints and even scrolls. The table of contents and individual prints are listed in both Japanese and English, as well as several pages of text on the life and times of Shotei (in Japanese). This catalog, while not a complete resource on Shotei prints, is none-the-less an invaluable reference source of his early and later works, and when used in conjunction with Marc Kahn's virtual catalog on www.shotei.com it becomes a powerful tool for serious collectors of Shotei prints. Limited stocks only! This catalog is already out of print. According to the publisher, no more stocks are available new. The contents of this reference include: Over 80 pages and 400 full-colour images of Shotei's published woodblock prints and postcards; Manuscripts and articles written by Shotei; 5-page comprehensive database of all listed items, including title, publisher, dating, and size; Several pages showing Shotei's magazine kuchi-e and illustrations; Full-colour images of Shotei's rare scrolls and watercolours; Pre and Post earthquake prints listed side-by-side for easy comparison; 6-page comprehensive biography on Shotei's life (in Japanese) Images shown are stock images.