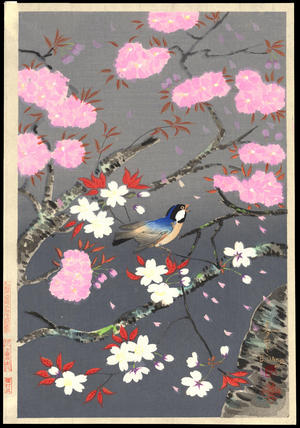 Artist: Bakufu Ohno
Title: Cherry Blossoms
Date: 1950
Details & Prices: More information...
Source: Ohmi Gallery
Browse all 2,569 prints...
Description:
This is the most beautifully printed strike of this scene that I have seen. Date, publisher and printer seals in left margin. SIGNATURE: B. Ohno signature, in Japanese characters and English, as well as a red Shinagawa publisher seal at lower right of image. Title taken from Kyoto Hanga-In Catalogue.