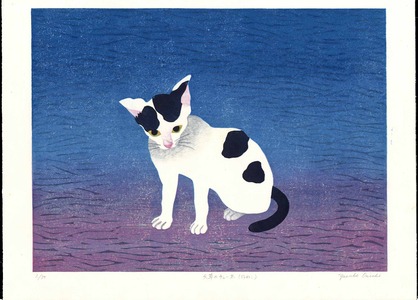 Artist: Ohnishi Yasuko
Title: Agar-Agar Kiss (Kitten) - 天草のチユー太(仔ねこ)
Date: 1980
Details & Prices: More information...
Source: Ohmi Gallery
Browse all 2,569 prints...
Description:
Very early impression from a small edition (3rd of only 50 prints). This print was too large for my A3 scanner -- the actual print has full large margins. Chick here to search for more Yasuko Ohnishi prints on Japanese websites. Ohnishi's large format prints (as seen below) sell for between $700 and $1000 here in Japan (see here - select Japanese encoding in your browser).