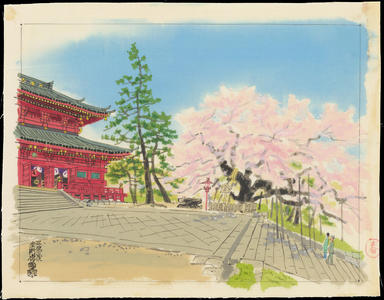 Artist: Kotozuka Eiichi
Title: The Sambutsudo Temple in Spring
Date: 1950
Details & Prices: More information...
Source: Ohmi Gallery
Browse all 2,569 prints...
Description:
This is the obviously rare, original "shita-e" (base painting) for the woodblock print of the same name, painted on silk. In the image below I show the original shita-e (bottom) and the resulting woodblock print (top). This item is from my personal collection and is not for sale.