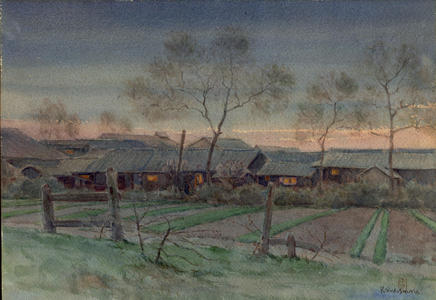 Artist: Kawashima, Minoru
Title: The Village, Kyoto
Date: 1940
Details & Prices: More information...
Source: Ohmi Gallery
Browse all 2,569 prints...
Description:
The red seal at the bottom right reads "実河" (Mino Kawa), the first kanji taken from the artist's first and family name. Minoru also made a woodblock print (see here). This item is from my personal collection and is not for sale.