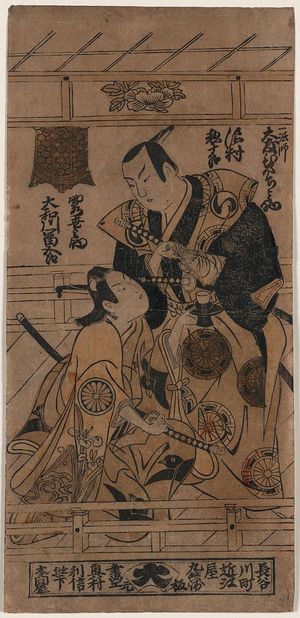 Artist: Okumura Toshinobu
Title: Sawamura Sojuro as Ichihoshi Otomo Hitachinosuke and Yamatogawa Tomigoro as Tsukewaka Yonosuke.
Date: Japan : Omiya Ky-bei of Hasegawa-ch, Printer, [between 1716 and 1736]
Details: More information...
Source: Library of Congress
Browse all 2,648 prints...
Description:
Sawamura Sojurō and Yamatogawa Tomigoro in the role of a samurai and his page who is offering him a cup of tea.