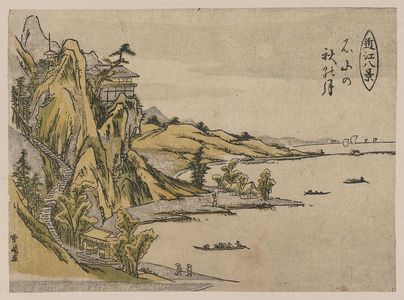 Artist: Sawa Sekkyo
Title: Autumn moon over Ishiyama.
Date: [between 1804 and 1818]
Details: More information...
Source: Library of Congress
Browse all 2,648 prints...
Description:
Print shows a temple(?) on a mountain on the coastline of Ishiyama in the Ōmi Province, with a shrine on the shore, pilgrims or travelers on stairway leading up the mountainside, and boats offshore.