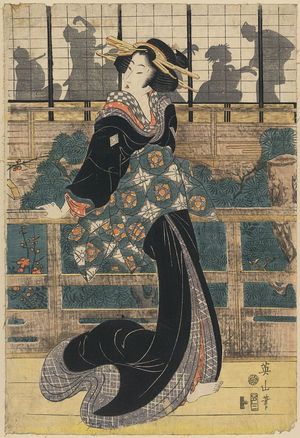 Artist: Kikugawa Eizan
Title: Entertainer standing on a veranda.
Date: [between 1809 and 1813]
Details: More information...
Source: Library of Congress
Browse all 2,648 prints...
Description:
Print shows an actor or actress as a woman, full-length portrait, standing on a veranda, facing left, with several hairpins; behind her, across a courtyard, are the silhouettes of persons in an illuminated room.