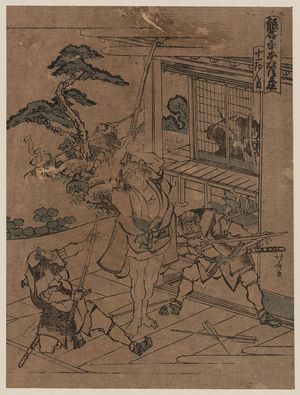 Artist: Katsushika Hokusai
Title: Act eleven [of the Kanadehon Chūshingura].
Date: [between 1804 and 1812]
Details: More information...
Source: Library of Congress
Browse all 2,648 prints...
Description:
Print shows a scene during the attack on Kira Yoshinaka's home by the 47 Rōnin, with the samurai confronting Kira's guards and searching the grounds. Scene from act eleven of the play Chūshingura or the revenge of the 47 Rōnin.