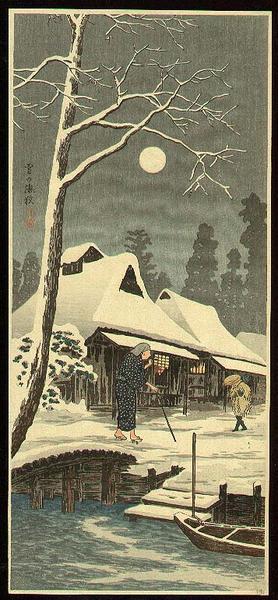 Artist: Shotei Takahashi
Title: Snowy night with a hazy moon
Date: Not set
Details: More information...
Source: Japanese Art Open Database
Browse all 17,130 prints...
Description:
Measures 7 by 15 inches.There is a sort of black sparkly paint on the back top edge and a little on the side edges on the back. I don't know what it is, doesn't show through and to me doesn't detract from this lovely image. A bit of rippling to the top middle of the paper.