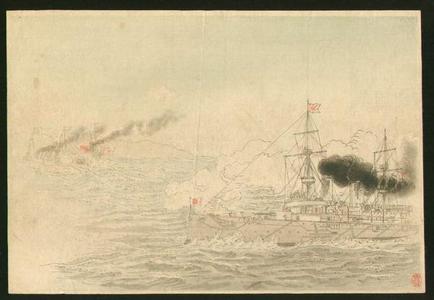 Artist: Shoson Ohara
Title: Navel Engagement
Date: Not set
Details: More information...
Source: Japanese Art Open Database
Browse all 17,130 prints...
Description:
Sunday, 8 July 2007 Navel Engagement by Ohara Koson. Original Meiji period Japanese woodblock print. Good condition. Soiling and creases as shown in scan. Print measures 9.1 x 13.3 inches. Nice clear Koson seal in lower right of image. Unusual scene for the famous kacho artist.