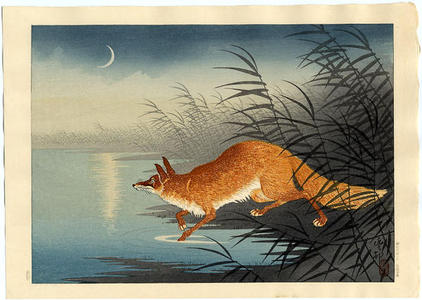 Artist: Shoson Ohara
Title: Fox in the Reeds
Date: 1930
Details: More information...
Source: Japanese Art Open Database
Browse all 17,130 prints...
Description:
Catalog ID 8728 Artist Hoson Title Fox in the Reeds Medium Original Japanese Woodblock Print Series Title Edition First Date C. 1930 Publisher Kawaguchi Reference No Not illustrated in Crows, Cranes…. Size 10 -1/2 x 15 " Condition Very fine. Does not have a stock # on the reverse.