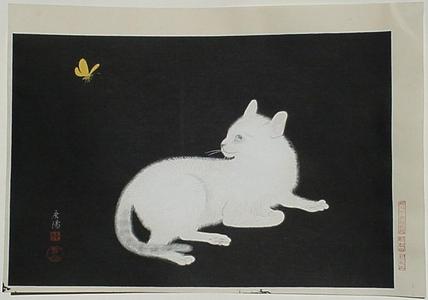 Artist: Koyo
Title: Cat and Butterfly
Date: Not set
Details: More information...
Source: Japanese Art Open Database
Browse all 17,130 prints...
Description:
The artist is OMURA KOYO as signed. Paper is about 15 3/4" by 10 7/8". This print is a first edition as it carries all 3 (three) publisher and carver seals of Kyoto Hanga-In. Printed in the early 1950's .... circa 1952 .... probably 1950. Wonderful strong excellent color and registration of colors within keylines.