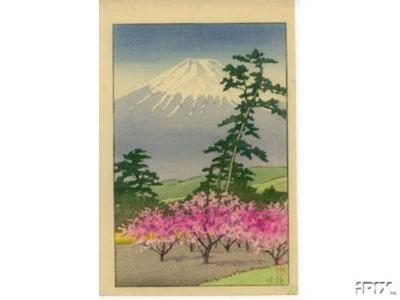 Artist: Kawase Hasui
Title: Fuji - yotsugiri
Date: 1930
Details: More information...
Source: Japanese Art Open Database
Browse all 17,130 prints...
Description: KAWASE HASUI (1883-1957) Vintage Hasui woodblock print circa 1930 made for the tourist trade. This is definitely not a posthumous print like many of the Hasui prints currently being sold on Ebay. Measures approximately 5.25 by 7.5 inches. Sealed with an early Hasui seal. Excellent condition.