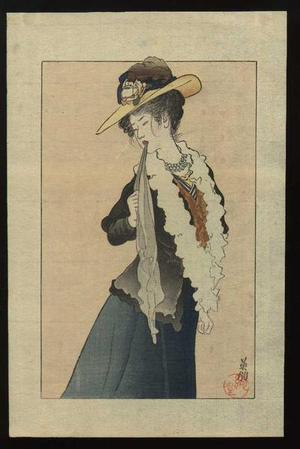 Artist: Hirezaki Eiho
Title: Nasanu Naka
Date: Not set
Details: More information...
Source: Japanese Art Open Database
Browse all 17,130 prints...
Description:
Nasanu Naka by Hirezaki Eiho. Original woodblock print circa 1913. Fine condition. 8.4 x 5.5 inches. Good ink bleedthrough on thin washi. Extremely nice print. Probably better than the one illustrated on page 98 of the book "Woodblock Kuchi-e Prints" by Helen Merritt and Nanako Yamada.