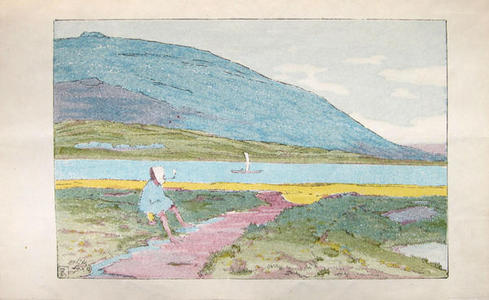 Artist: Hashiguchi Goyo
Title: Spring field — 春の野
Date: 4
Details: More information...
Source: Japanese Art Open Database
Browse all 17,130 prints...
Description:
Haru no No (春の野) Spring field, originally included in an issue of the magazine Shintenchi - New Land, published by Waseda University between 1910-1912. Instead, this print was (inexplicably) included in the April 18, 1911 issue of Gendai Gashu, in place of another Goyo print, Yugure. Paper size: 21 x 12.8 cm.